Shobhit has shared 2 posts in this section this time. In the Health section, he tells us about "Obesity: Causes, Risks & Prevention".

And in the Fashion section, he shares some useful tips on "Skin Care: How To Deal With Dry Skin In Winters?"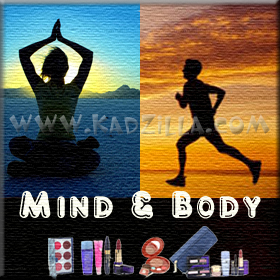 While Kaddu, in the B+ section, advises our readers – "Don't Focus On Negative Thoughts".


If you would like to share any material with our readers in our Mind & Body section, please write to lounge [at] kadzilla [dot] com.





Get FREE updates automatically