For the music lovers this time, Harshit does an exclusive review of a very rare gem of Indian music – "Boodhe Pahadon Par" – an artistic rendition of some of the best poems of Gulzar, compositions by Vishal Bharadwaj, and singing by Suresh Wadkar. Since this album is so rare to find, I tried to locate it on the web for our readers. But, unfortunately, it doesn't seem to be on sale online. Anyways, for people who like Film music, there is Rahman's "Jhootha Hi Sahi" too this time.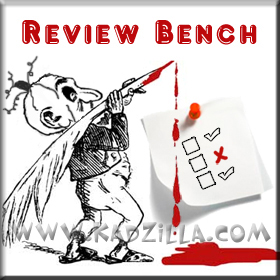 And for the movie lovers, Garima has been real busy. You can find her usual round-up of the audience responses this time to:

Akshay Bhatia does a review-on-demand this time! One of our regular readers requested him to do a review on Coco Chanel's "Chanel No. 19".

For the book lovers, Pujitha reviews "The Book Thief by Markus Zusak" – the tale of a young female who must acquire books at all costs… by hook or by crook!

Dr. Ankur Saxena reviews a mobile handset this time. The "LG GW300 Multimedia Single-SIM GSM Mobile Phone" gets a '6 out of 10' from Ankur.



Get FREE updates automatically