Guess what guys! Garima finally takes a break from writing movie reviews, and shares some free fashion tips with our readers this time! Don't miss her post on "5 Easy D-I-Y Tips for Beautiful Nail Art At Home"!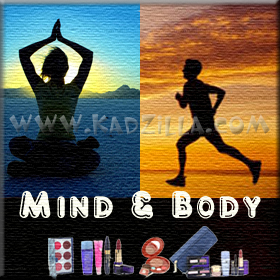 Mahesh Nayak emphasizes on the importance of "Now" yet again, with his post "Create Your Future: Do it NOW !!"


If you would like to share any material with our readers in our Mind & Body section, please write to lounge [at] kadzilla [dot] com.







Get FREE updates automatically