A slightly more relaxed fortnight for the Review Bench…

Ferns have no smell, but "if God wanted to give ferns a smell, he would have made them smell like Fougère Royale."Akshay Bhatia, finally reviews a male fragrance for our magazine this time! So what are you waiting for guys? Hop on to it!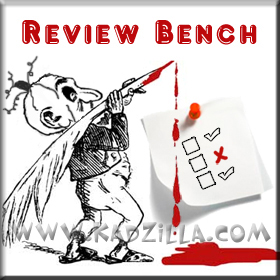 For the book lovers this time, Pujitha reviews "The Inkworld Trilogy by Cornelia Funke". Placed in the young-adult genre, this is a series for people of any age. No one can be too old for magic and fantastic stories.


Featuring a new writer (and hopefully, a regular one now!) in this section – Dr. Ankur Saxena. He's not only a doctor, but also a gadget freak! And he gives an '8 out of 10' to the "Micromax 350G USB Modem - A Good Value-For-Money Device".


From the big screen this time, Garima does her usual round-up of the audience responses… this time to Lafangey Parindey and Peepli [Live].

While Harshit does a music review on Vishal-Shekhar's Anjaana Anjaani and the Pakistani singer Shafqat Amanat Ali Khan's Tabeer.



Get FREE updates automatically