In our previous issue, Sinduja shared with us "how Yoga completely changed her life". She mentioned briefly about the human Chakras in her post. So Kaddu decided to elaborate a little on them this time, in her post "The Chakra System and Energy Healing".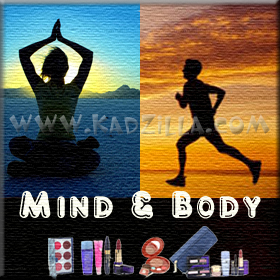 Mahesh Nayak this time tells our readers to "Invest in Thyself", because in today's fast paced world, the moment we stagnate, we start going backwards.

If you would like to share any material with our readers in our Mind & Body section, please write to lounge [at] kadzilla [dot] com.





Get FREE updates automatically