Blogger and Wordpress are the two most popular blog hosting services that stand out today. And there's a continuous debate on whether you ought to go for Blogger or for Wordpress. Usually, Blogger users will advice you to go with their platform, whereas Wordpress fans will try to sell you on that! I have been using Blogger satisfactorily for almost 4 years now. But no, I won't try to sell you on that. Instead, I'll simply help you decide which of these two platforms is best for you, based upon your specific requirements.





Type of Use:

Personal or professional? The rule of the thumb is that if you want to create a personal blog, go for Blogger. If you want a professional/business blog instead, Wordpress might be better for you. The overall look and feel of a Wordpress blog is more professional, whereas Blogger templates still have a more "artistic" bend. Also, if you have a blog that gets over a thousand pageviews a day, it is advised to stick to Wordpress for handling that amount of traffic. (Though I haven't been able to verify on this personally – my blog doesn't even get a 100 pageviews a day!)


Ease of Use:


If you are a beginner in blogging, then you don't even need to go through the rest of the article! Just sign up for Blogger. All you need is a Google account, which you probably already have if you are using Gmail. The Dashboard is easy to use, everything is self-explanatory, and creating a new post is as easy as opening notepad and typing into it! You don't need to know any HTML or CSS or any scripting language. You don't even need to know anything about hosting or domains. Simple. That's what Blogger is. Wordpress, on the other hand, is easier to use for advanced bloggers. It is easier to configure advanced features and widgets on it.


Budget Constraints:

This is yet another point in favor of Blogger. If you are someone who blogs just for hobby and doesn't want to be bothered with paid self-hosting and the likes, then go for Blogger. While both Wordpress and Blogger are free by themselves, you'll need to shell out quite a lot of money if you want anything but the very basic on Wordpress! For example, a free account on Wordpress comes with a very limited set of templates. If you want to use any of the third-party free templates, you need to first buy paid self-hosting from somewhere. Blogger lets you dress-up your blog in any third party template for free, on their own free hosting. It also lets you point your blog to a custom domain for free. Changing http://kadzilla.blogspot.com/ to http://lounge.kadzilla.com/ would have cost me a recurring annual expenditure of $10 on Wordpress (not inclusive of the cost of domain name), which Blogger let me do for free.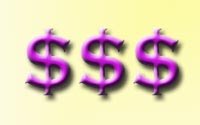 Degree of Customization:

Now this is where Wordpress takes the cake. Let me explain with a simple example. This "Sharing is sexy" toolbar that you see below this post is actually a Wordpress widget (or plugin). It is very easy to customize it on Wordpress, but it required a bit of CSS know-how to get it installed to my liking on this Blogger hosted eZine. There are a lot of other sharing options easily customizable in Wordpress, which are not quite that easy to do in Blogger yet. Contact forms and in-post widgets (or 'Wordpress shortcodes') are some other advance options that you'll miss on Blogger. That being said, remember that this extra customization comes for a price! You must host your Wordpress blog on paid hosting before you can use any of these. If you are talking of strictly FREE options, then Blogger offers a much higher level of customization.


Access Levels:

Blogger lets you invite up to 100 readers (with Google accounts) on a restricted viewership blog. Wordpress only allows up to 35 such invited readers for free. You can upgrade to a paid unlimited option though. However, restricting access to individual posts through passwords is not allowed on Blogger. Also, in case of Team Blogs, Blogger lets you have only admins and non-admins, whereas in Wordpress, you can have admins, editors, authors, and contributors, with different sets of access rights.


There are various other finer points that can be considered in comparison. For example, threaded comments and comment editing features are not present in Blogger. Blog import options are also missing from Blogger. That being said though, Wordpress still doesn't work quite well for non-techie beginners, who have no knowledge of HTML/CSS. Neither is it the right choice for those who don't want to spend money on blogging! So at the end of the day, the choice is yours. Only you can decide. Which one works for you – Blogger or Wordpress?

Please feel free to share your own views on this topic.

Picture Credits: miss_teerious


Get FREE updates automatically