Another busy fortnight for the Review Bench…

Akshay Bhatia, reviews a really complicated sounding perfume this time – Opium by YSL. And No folks, Opium does not contain any Opium! Sounds puzzling? Well go read the post to find out what I mean! [wink]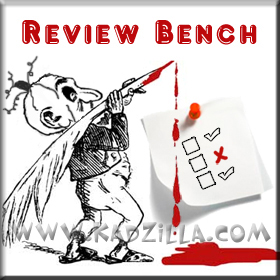 For the book lovers this time, Pujitha writes about an Indian author, Amish Tripathi, and the first book of his Shiva Trilogy – The Immortals of Meluha – a great introduction into Indian mythology.


Kaddu this time reviews a new blogger community called WeBlog. Ambiguity, link-farming, lies, pathetic CRM, and 'copy cats' to top it all! They say they're there to help small bloggers get discovered, and yet they ban anyone who posts of any such new opportunities for those same bloggers!


On a lighter note, from the big screen this time, Garima does a round-up of the audience response to Once Upon A Time in Mumbai and Aisha, while Harshit does a music review on Shankar-Ehsaan-Loy's We Are Family, and another good album from Sajid-Wajid – Dabangg.




Get FREE updates automatically