A very busy fortnight for the Review Bench…

Kaddu makes a mess of things as she tries to find more writers for this magazine. Read how IndiBlogger comes to her rescue eventually – "IndiBlogger: Not Run by Robots!"

And Akshay Bhatia, after increasing the sales of "Cool Water for Women" with his previous review on miss_teerious, brings out another fragrance from his closet – "Diorissimo by Christian Dior". From the looks of it, this one seems even better than "Cool Water"! Will history repeat itself then? (Just for the record, I sure DO love to receive perfumes as gifts! He he!)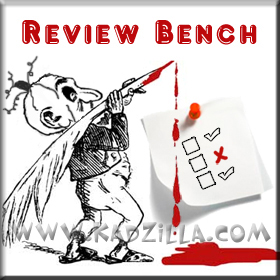 For the book worms, Pujitha recommends Diane Setterfield's debut novel The Thirteenth Tale.

And for the music lovers, Kaddu recommends Sony's NWZ-B143F MP3/Walkman.

From the big screen this time, we have Garima doing a round-up of the audience response to Salt and Khatta Meetha.

And, as Kadzilla's Lounge makes its first 'Udaan' (flight) to glory, Harshit does a music review on Amit Trivedi's Udaan, along with the more recently released album of R Anandh - Lafangey Parindey.




Get FREE updates automatically